JNCOLCTL Advisory Editorial Board
Subscription information and Links
Aim and Scope
The Journal of the National Council of Less Commonly Taught Languages, published annually by the Council, is dedicated to the issues and concerns related to the teaching and learning of Less Commonly Taught Languages. The Journal primarily seeks to address the interests of language teachers, administrators, and re-searchers. Articles that describe in¬novative and successful teaching methods that are relevant to the con¬cerns or problems of the profes-sion, or that report educational research or experimentation in Less Commonly Taught Languages are welcome. Papers presented at the Council's annual conference will be considered for publication, but additional manuscripts from members of the pro¬fes¬sion are also welcome.
Selection process information
The submissions are evaluated using a double-blind peer review process. Each paper is sent to at least two reviewers and only those with two positive evaluations (accept or accept with changes) are included in the Journal. Each paper is assigned to at least one specialist of the language addressed in the paper and one "generalist", i.e., an expert in other less commonly taught language. All references to the author(s) are removed before the submission is sent to the reviewers and all references to the reviewers are removed when their comments are sent to the author(s)
Editorial board
Besides the Journal Editor, the process of selecting material for publication is overseen by the Advisory Editorial Board, which consists of the foremost scholars, advocates, and practitioners of LCTL pedagogy. The members of the Board represent diverse linguistic and geographical categories, as well as the academic, government, and business sectors.
JNCOLCTL Advisory Editorial Board
Elizabeth M. Bergman
Miami University of Ohio, Arabic

Richard Brecht
University of Maryland and NFCL, Russian and Language Advocacy

Stephane Charitos
Columbia University, Language Technology, Greek

Victor Friedman
University of Chicago, Balkans and Caucasus Languages

Michael Hillmann
University of Texas-Austin, Farsi, Tajik

Scott McGinnis
Defense Language Institute, Washington DC, Chinese
---
Instructions for the Authors

Submitted Manuscripts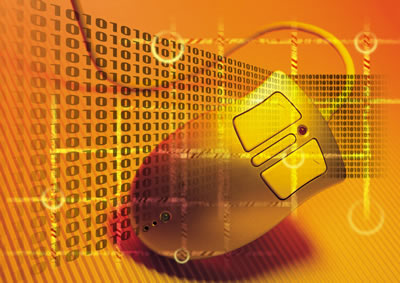 In preparing the manuscript, please use the latest edition of the Publication Manual of the American Psychological Association (APA), see
http://www.apastyle.org/manual/index.aspx
Manuscripts should be:
A maximum of 20 pages (excluding references, charts, notes, etc.) and submitted electronically via word (1997-2003)-document e-mail attachment.


Double-line spaced

throughout, including notes, references, and tables, using

12-point Times New Roman font

with a

1.5 inch left margin

. (

Please ensure that this specified formatting is followed

).
Accompanied by a

150 word (or less) abstract

and a

cover sheet containing the manuscript title, name, address, office and home telephone numbers, fax number, email address, and full names and institutions of each author.

(Because the manuscript will be blind reviewed, identifying information should be on the cover sheet

only

, and not appear in the manuscript).
All Manuscripts should be electronically submitted

---
Subscription information and Links
Subscriptions and address changes to the journal should be sent to Dr. Antonia Schleicher, National African Language Resource Center, 708 Eigenmann Hall, 1900 E 10th St, Bloomington, IN 47406. You may want to subscribe online HERE
Subscription Rates:
1 Year Individual U.S. $60
1 Year Institutional U.S. $200
This journal is available online to the reader without financial, legal, or technical barriers other than those inseparable from gaining access to the internet itself.
Authors are not charged for the publication of their article(s) in the journal
---
This work is licensed under a Creative Commons Attribution 4.0 International License.
---